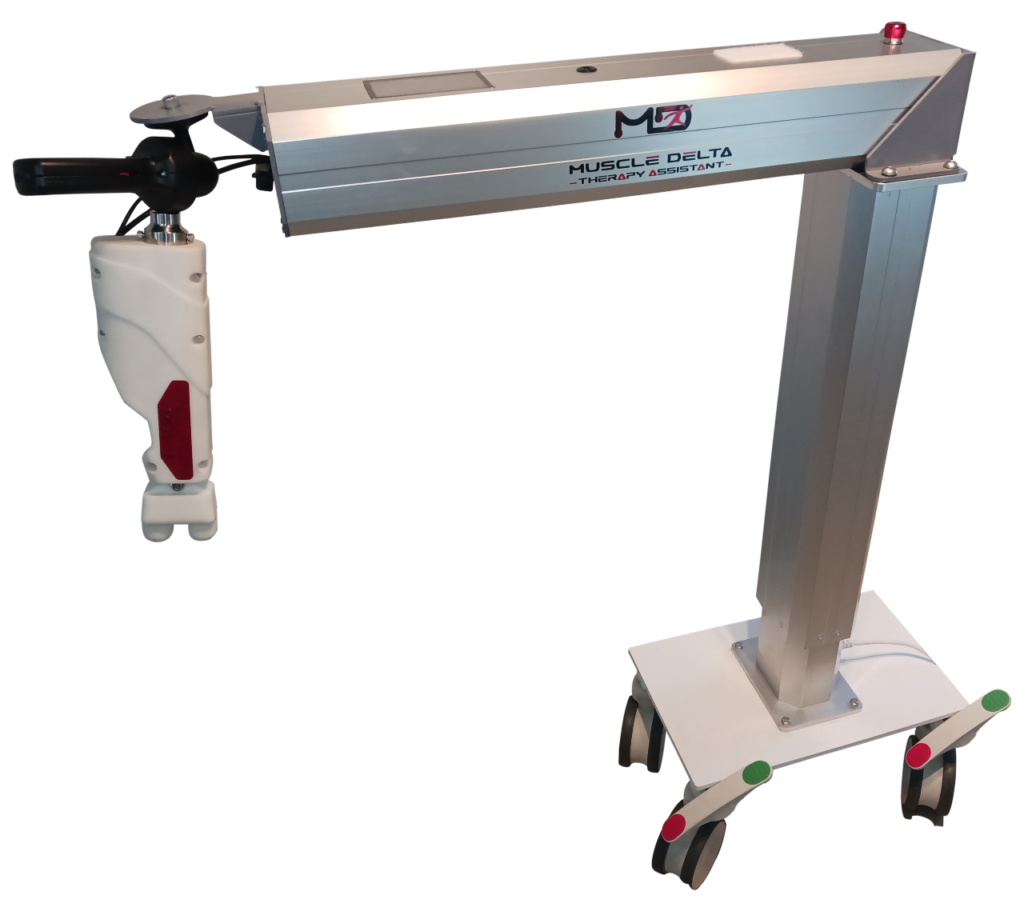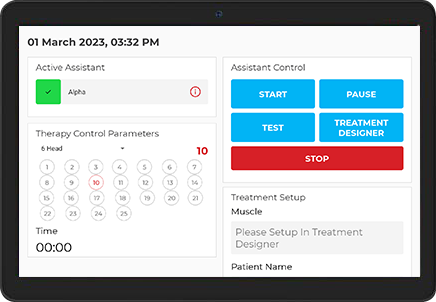 Muscle Delta Makes The Most Positive Change In Your Body By Lengthening Muscles
Muscles Delta Therapy Assistant Is The Most Effective Tool Available for Lengthening Muscles
Muscle Delta Assistant is Therapist Controlled
Delivering Superior Therapy…While Preserving the Therapist's Body
One skilled Therapist can safely operate up to 4 assistant simultaneously
Touchless Therapy
Gets Measurable Results with Automated Reports
Fulfills the responsibility to patient to provide the absolute best services possible!
Challenges Facing Therapists
Physical Therapy is Physically Demanding
Muscle Delta Therapy Assistant is a Work Horse, but is also as gentle as a Lamb
Therapist assesses the patient, creates a treatment plan, and programs Assistant, but the Assistant does all the "Heavy Lifting", or "Soft Touching" as the case may be
Preserve the Therapist's body
Time to do paperwork and other important tasks
Get home earlier, with more energy for your personal life
Greatly Reduce Therapist Repetitive Injuries  & Burnout
Muscle Delta Assistant does all this and more for $15 a day
The human hand and other devices are incapable of delivering the quality of  treatment Muscle Delta Therapy Assistant can.  Simply breathing will affect the pressure a hand can deliver, and no hand can consistently deliver deep, measured, or light pressure year after year like Muscle Delta Therapy Assistant can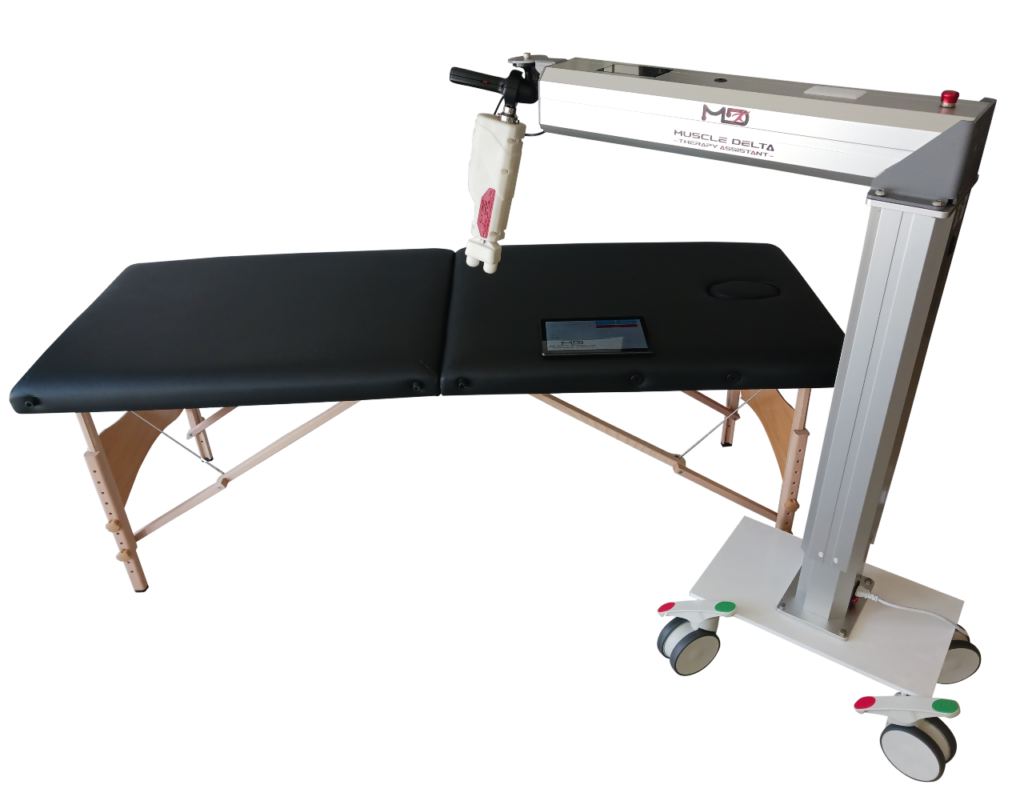 Range of Motion Testing (ROM)
So much easier and effective than traditional tools
Automatically creates and sends reports to billing software and records
Only Patented Touchless ROM Tool in the World
General Public
Primary Prevention
Primary Performance Enhancement
Impaired Posture
Impaired Muscle Performance
Impaired Joint Mobility
Impaired Motor Function, Muscle and Nerve
Impaired Ventilation and Respiration
Impaired Circulation (Cardio/Pulmonary)
Impaired Integumentary
Injury Recovery
Surgery Recovery
Athletes
Sports Injury Recovery
Sports Injury Prevention
Sports Performance Enhancement
Effective Treatment of Elderly Patients
Proven Geriatric Treatment Plans
Gentle settings
Take the Muscle Delta Robot to them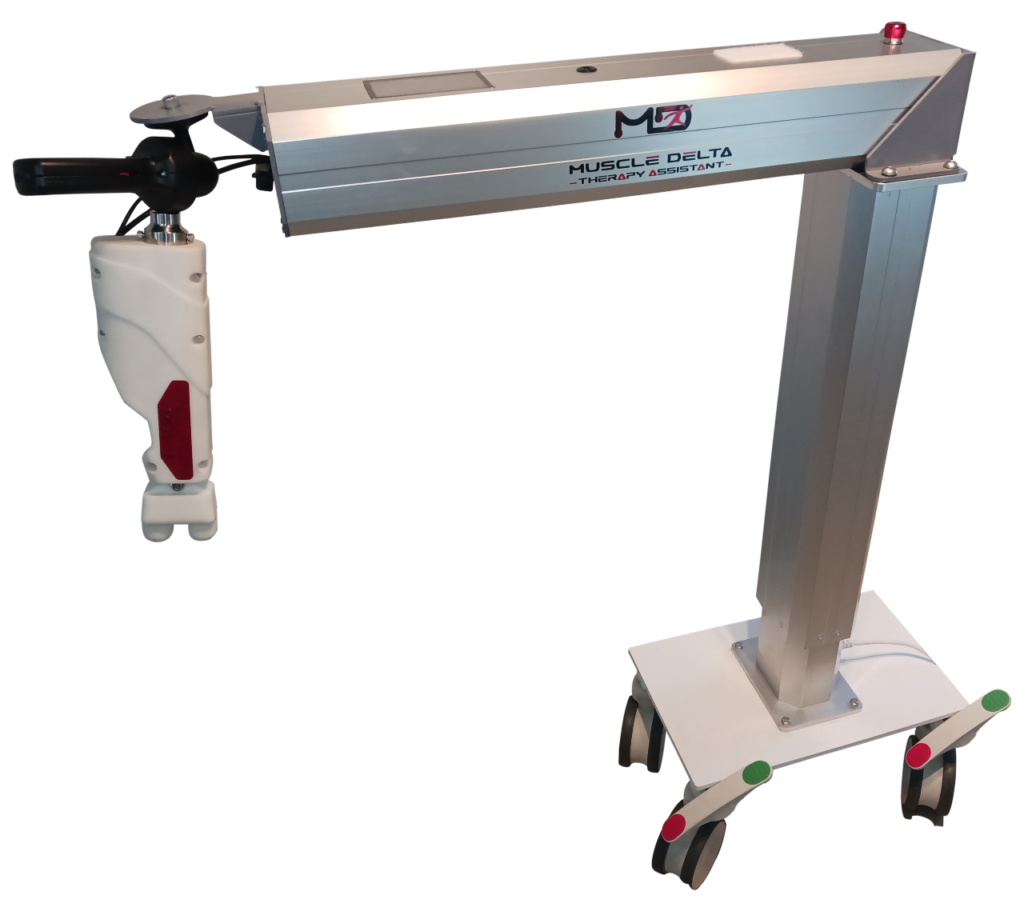 Medication Free Pain Management
Medication Free Pain Solutions
Happy Clients. True Testimonials.
Josh Rollins, NFL Lineman for New York Giants and Kansas City Chiefs
Colleen Reese, Body Building and Fitness Competitor